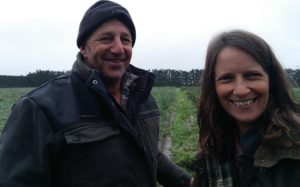 We specialise in growing great organic carrots, potatoes, parsnips and yams.
Our family has been market gardening for years throughout the South Island. Our Highbank farm is managed by brother and sister Andrew Barnes and Gaylene Barnes, while father Ian Barnes enjoys a well-deserved retirement. Andrew brings a wealth of skills from contracting in agriculture and managing farms in Southland. Gaylene has been growing specialty herbs for several years, and is experienced with the management of an organic farm. Gaylene is a filmmaker, and interested in stories that explore our relationship with the natural world.
We are both passionate about organics, farming, biodiversity, and growing safe food securely and sustainably. Our values include:
RESILIENCE – Building the soil, plants, and sentient life on our property, enabling resilience in the face of future challenges.
SUSTAINABLE – Growing nutrient-dense food with minimal fossil-fuel-based inputs and minimal dependence on imports.
HEALTHY – Growing food without the use of toxic chemicals, so it is safe and healthy for customers and farm-workers.
CONSERVATION – We manage the soil and soil micro-organisms restoratively, and we work to conserve water.
HERITAGE – We contribute to the survival of heritage crop and stock species at risk.
We do not use herbicides, fungicides or any other-icides, and have not done so for years. (Level C2) with Organic Farm NZ.
We have been nurturing a range of taewa (Maori Potatoes) for a number of years. And can offer some of these for sale commercially. We especially love the Waiporoporo (purple) potato for its rich skin colour and nutrient-dense white flesh. We also grow Black Mitcham Peppermint as an essential oil and dried leaf.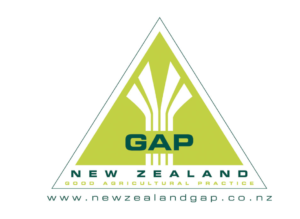 Thanks!
BARNES FAMILY
This error message is only visible to WordPress admins
There has been a problem with your Instagram Feed.